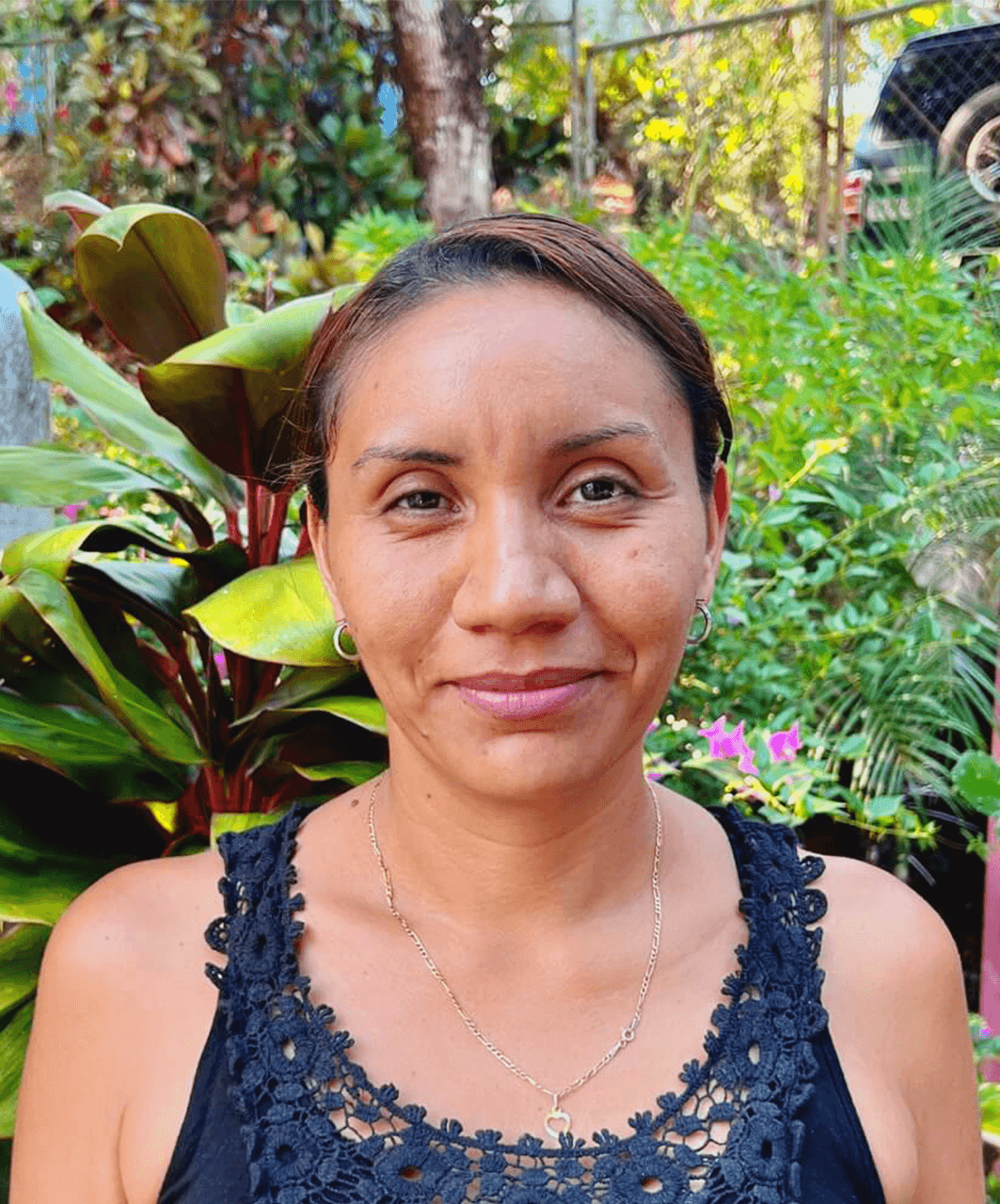 ROMELIA
Heart of the Diveshop
If you notice how clean the shop is when you come in, this is only one thing we have to thank Romelia for. She'll be the one washing your equipment (yes also the wetsuit, so please behave) and not to mention the one preparing your delicious traditional Panamanian rice for lunch (chicken or veggies)!
Panama Dive Center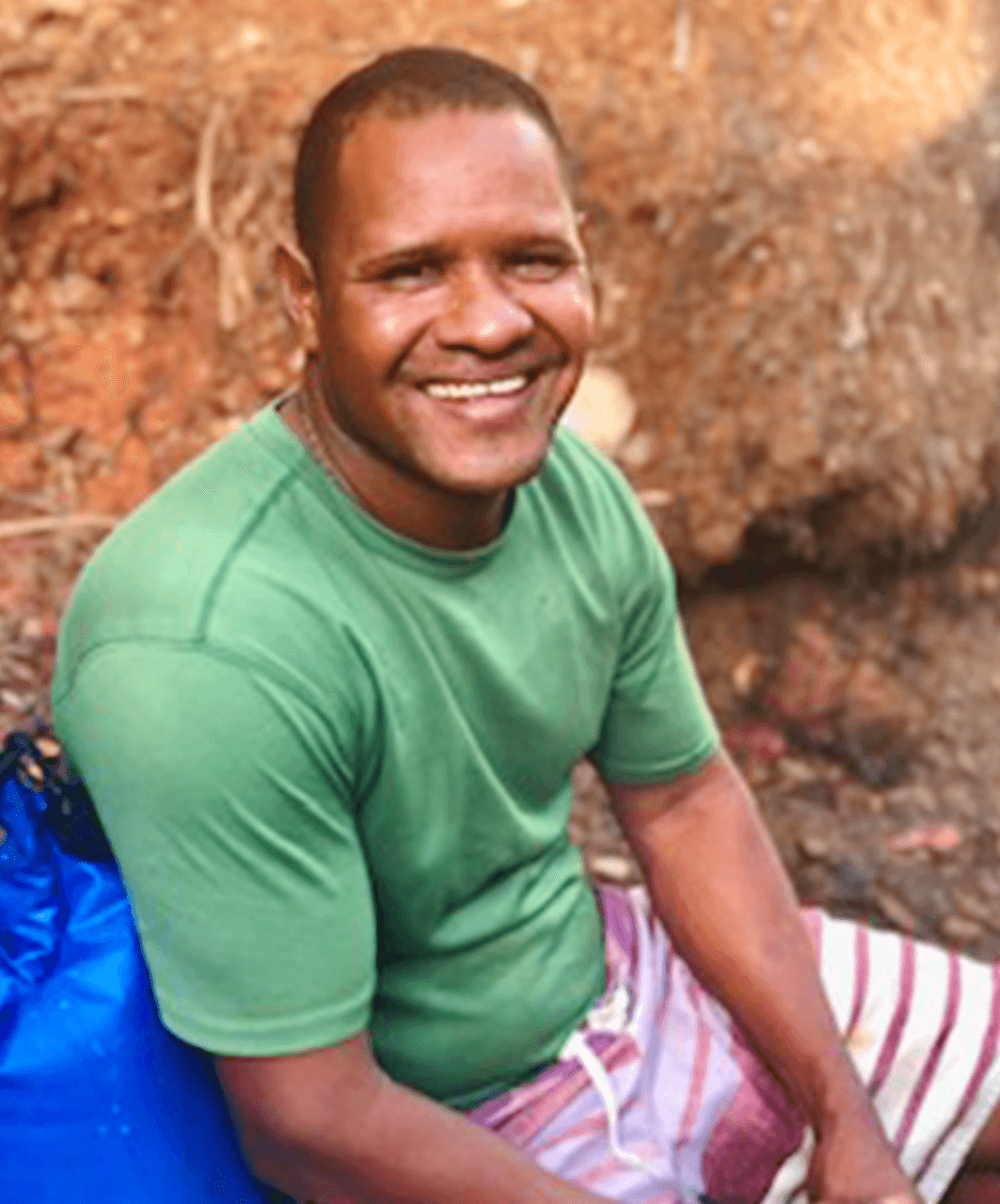 MARIO
Crew
Mario began helping us with some building around the dive shop, but as a seasoned fisherman, he is much happier out on the water. With a constant smile on his face, you will meet Mario when he gets your gear ready for you on the boat, changes your tanks between dives and assist with water entries and exits.
Panama Dive Center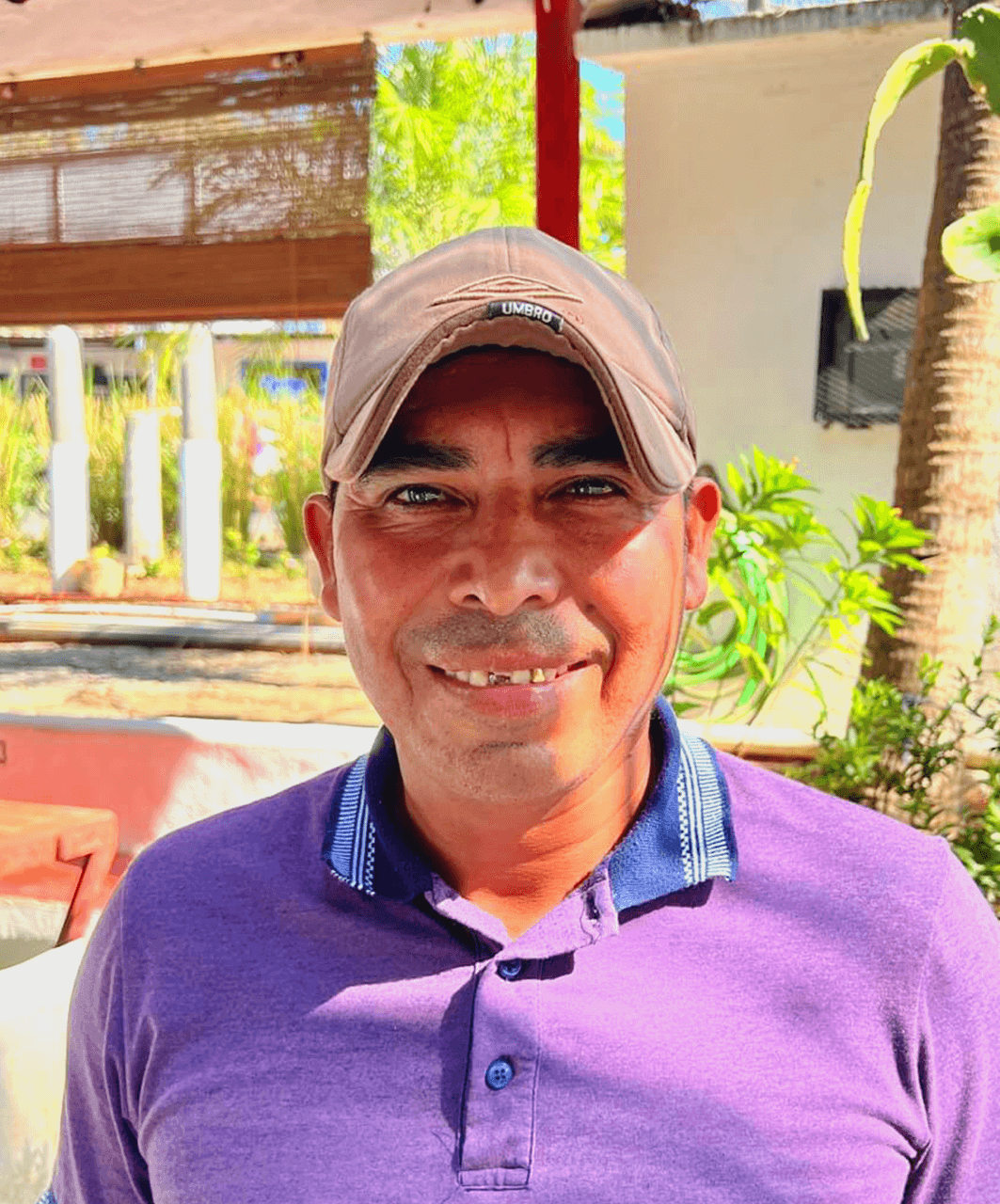 MELLO
Maintenance
Broken pipe, loose roof tile, mold on the wall, termites in the wood, shelving needs to come up, cracked floor tile needs to be changed, new fan placed in the corner, electric cables need to be rerouted… you name it, Mello is on it. He's our man for all things maintenance.
Panama Dive Center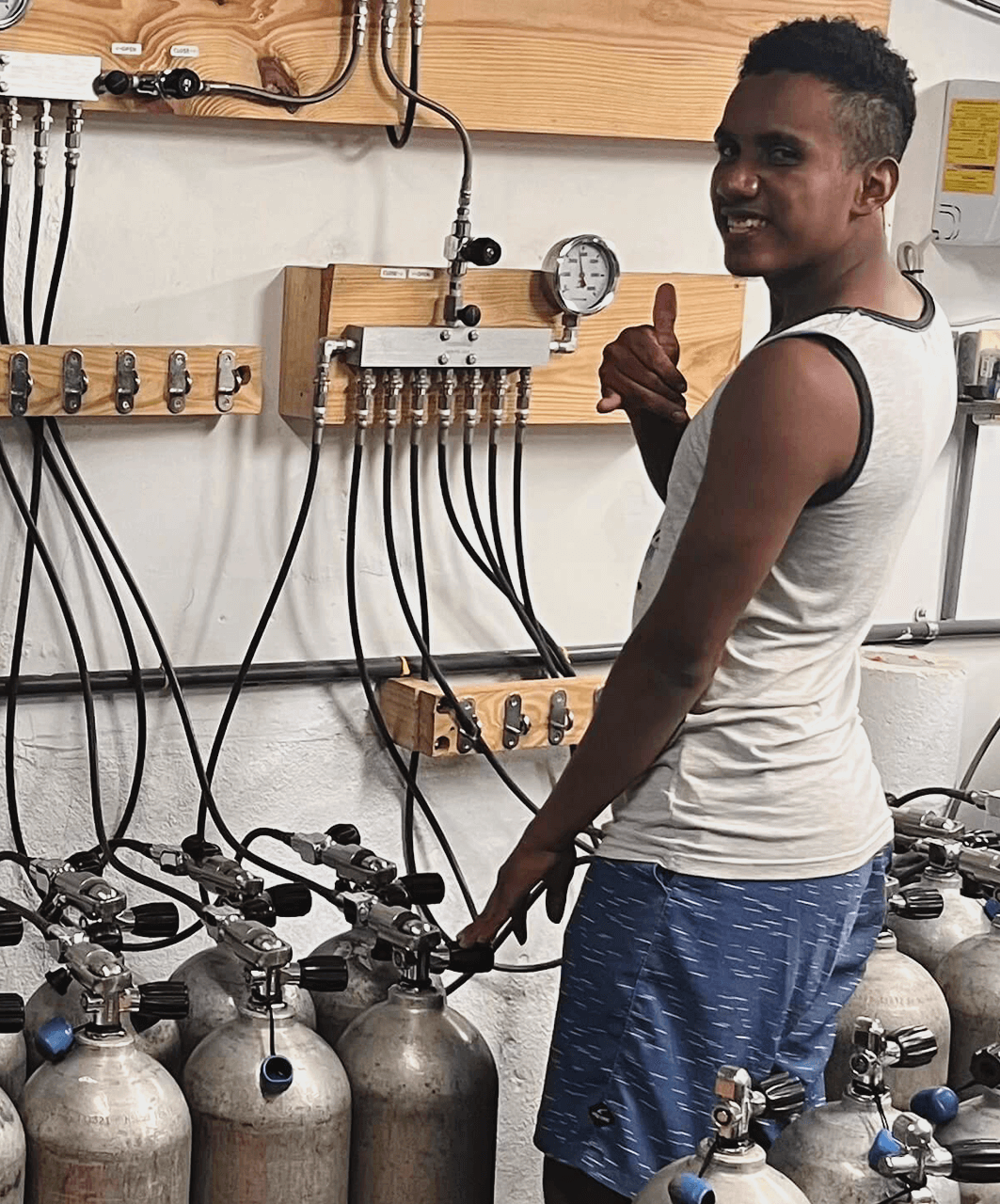 ELVIS
DMT and Tank Filling
On his way to becoming a divemaster, you may be lucky to have Elvis on the boat with you. He may be setting up your gear, diving with you, or assisting the instructor when you're taking a course. Chances are, he also filled your tank!
Panama Dive Center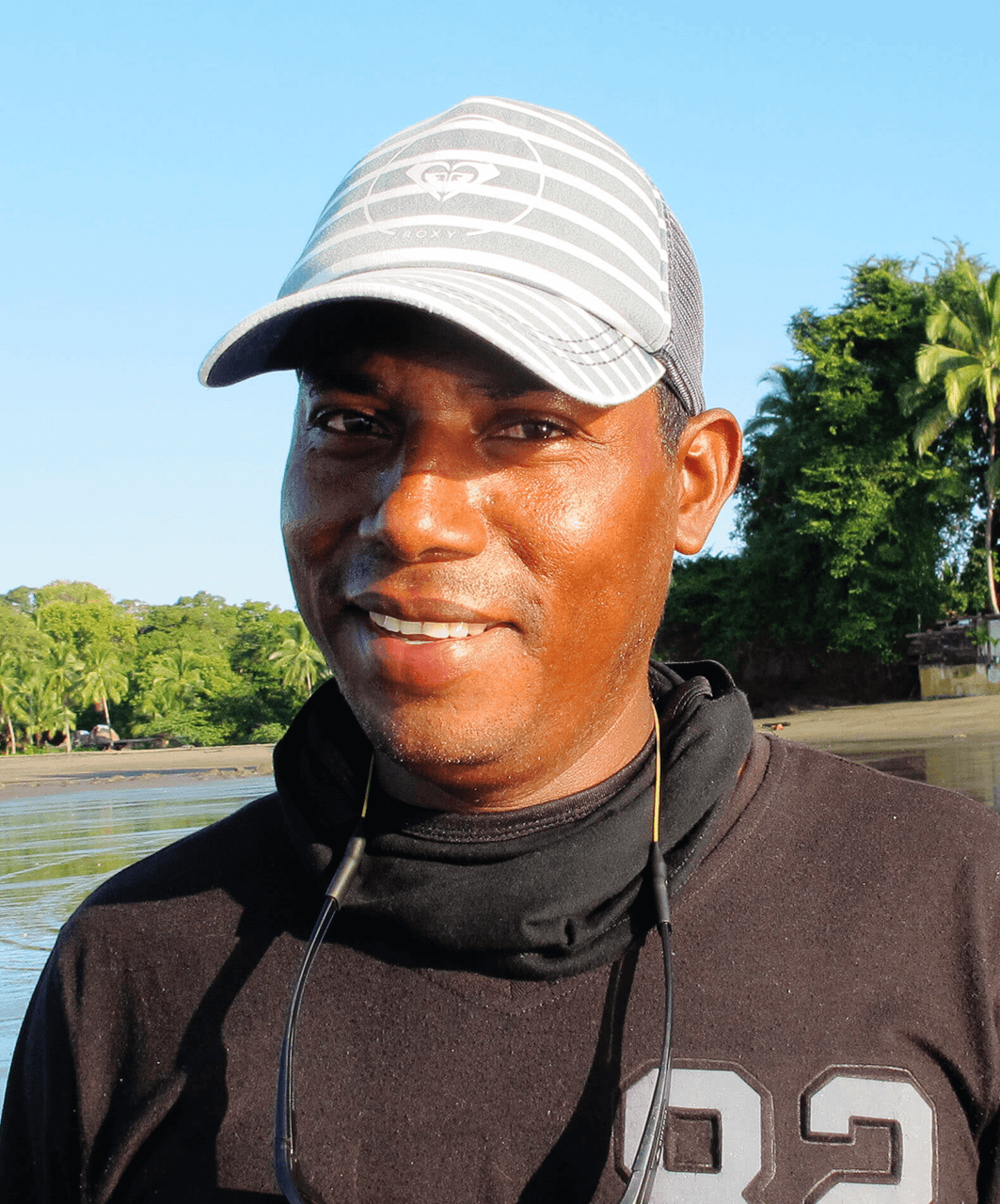 JACOB
Boat Captain
Every morning, Jacob tuckers from the next village where he lives to Santa Catalina to take us to Coiba National Park. Come rain or shine, you can completely relax with this expert in everything related to the ocean and his boat.
Panama Dive Center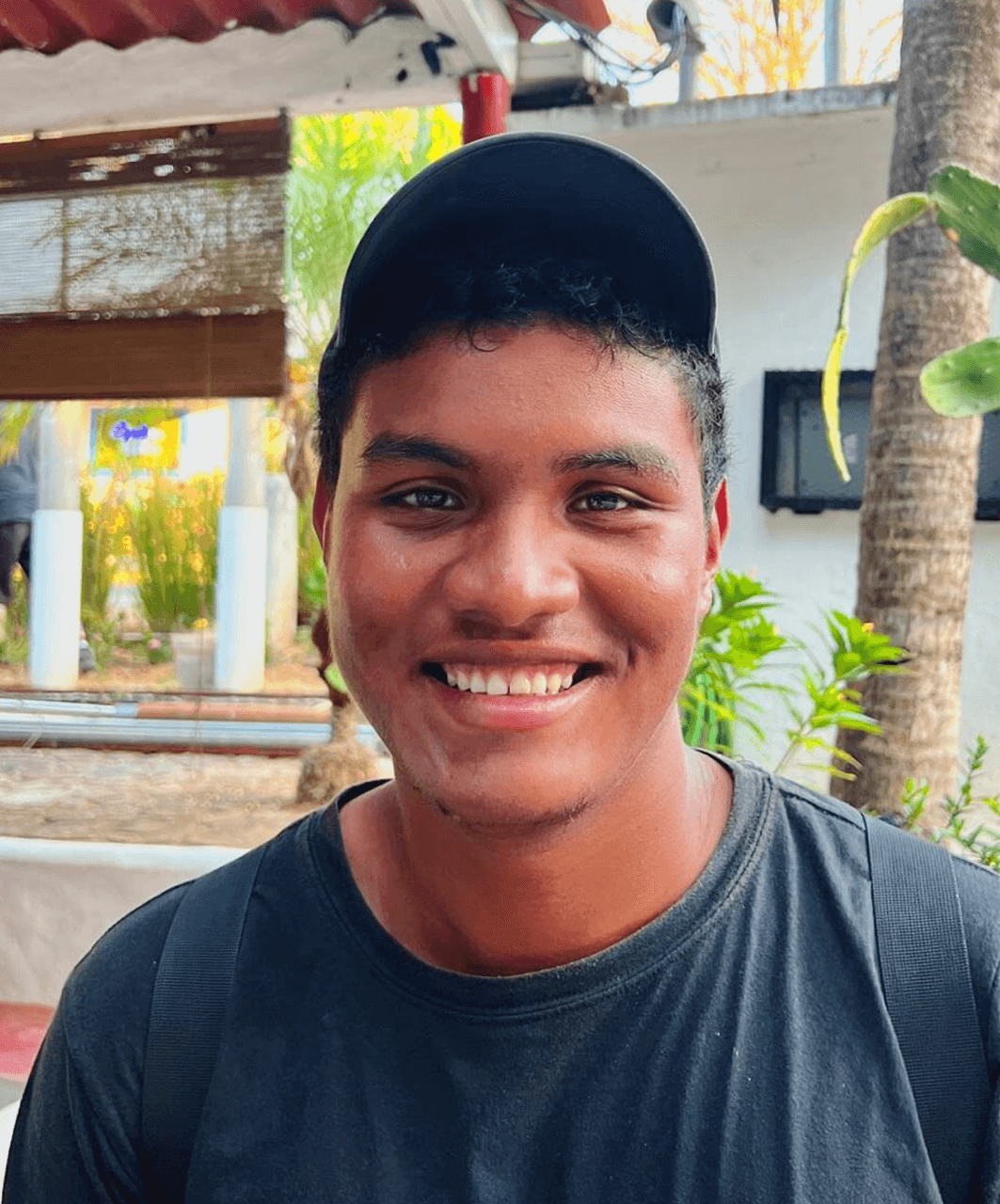 EURIS
Boat Captain
Once one of our marineros, Euris is now proud captain of one of the boats that we use on our trips. Like so many of the Santa Catalina natives, he grew up in and around these waters and is an expert at everything ocean.
Panama Dive Center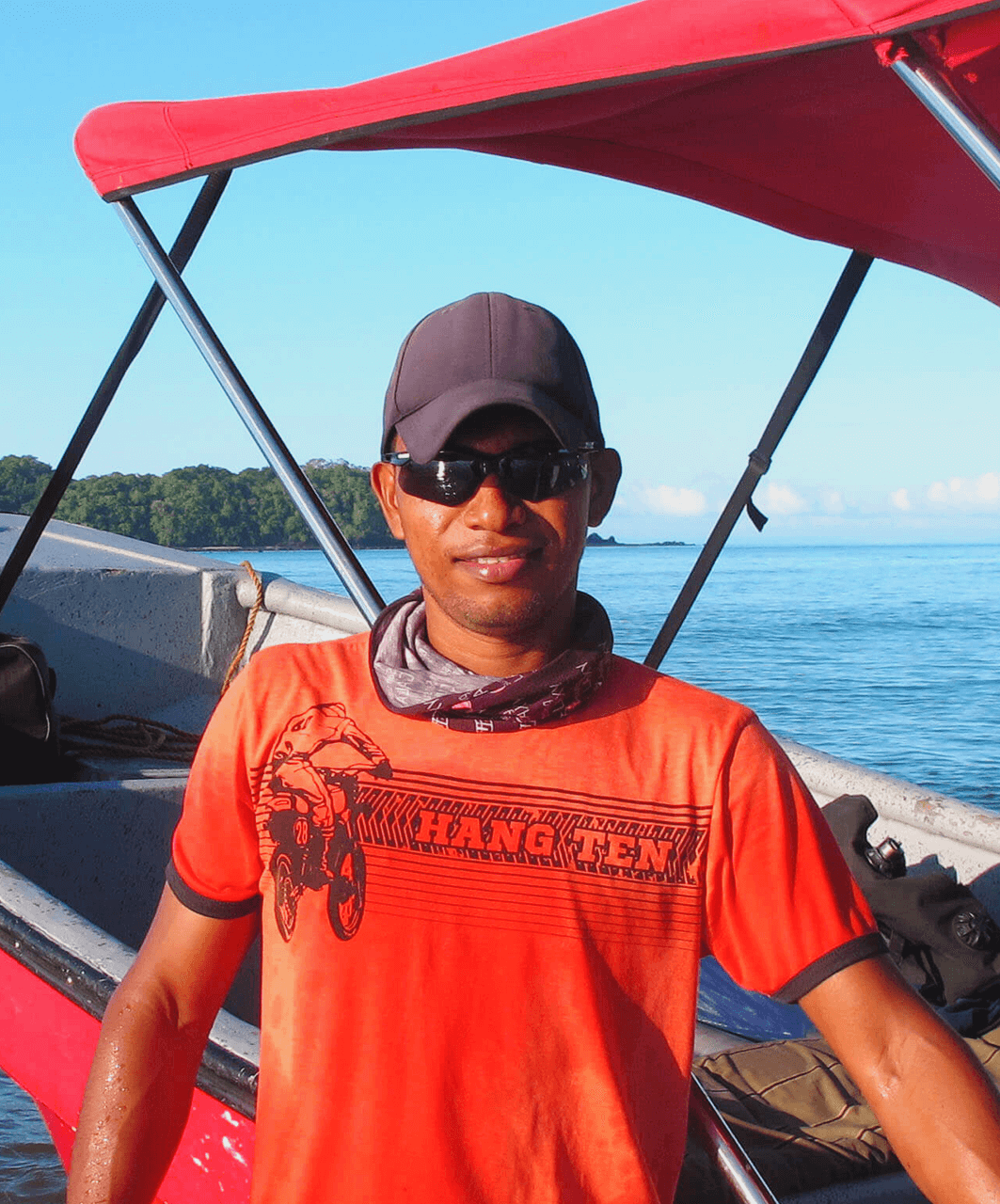 MARIO
Boat Captain and Crew
Mario is the person that has been with us the longest. As captain of Aracely, we have had hundreds of adventures with him. Like Jacob, he knows the park like the back of his hand and is steadier on his feet on a boat that on land.
Panama Dive Center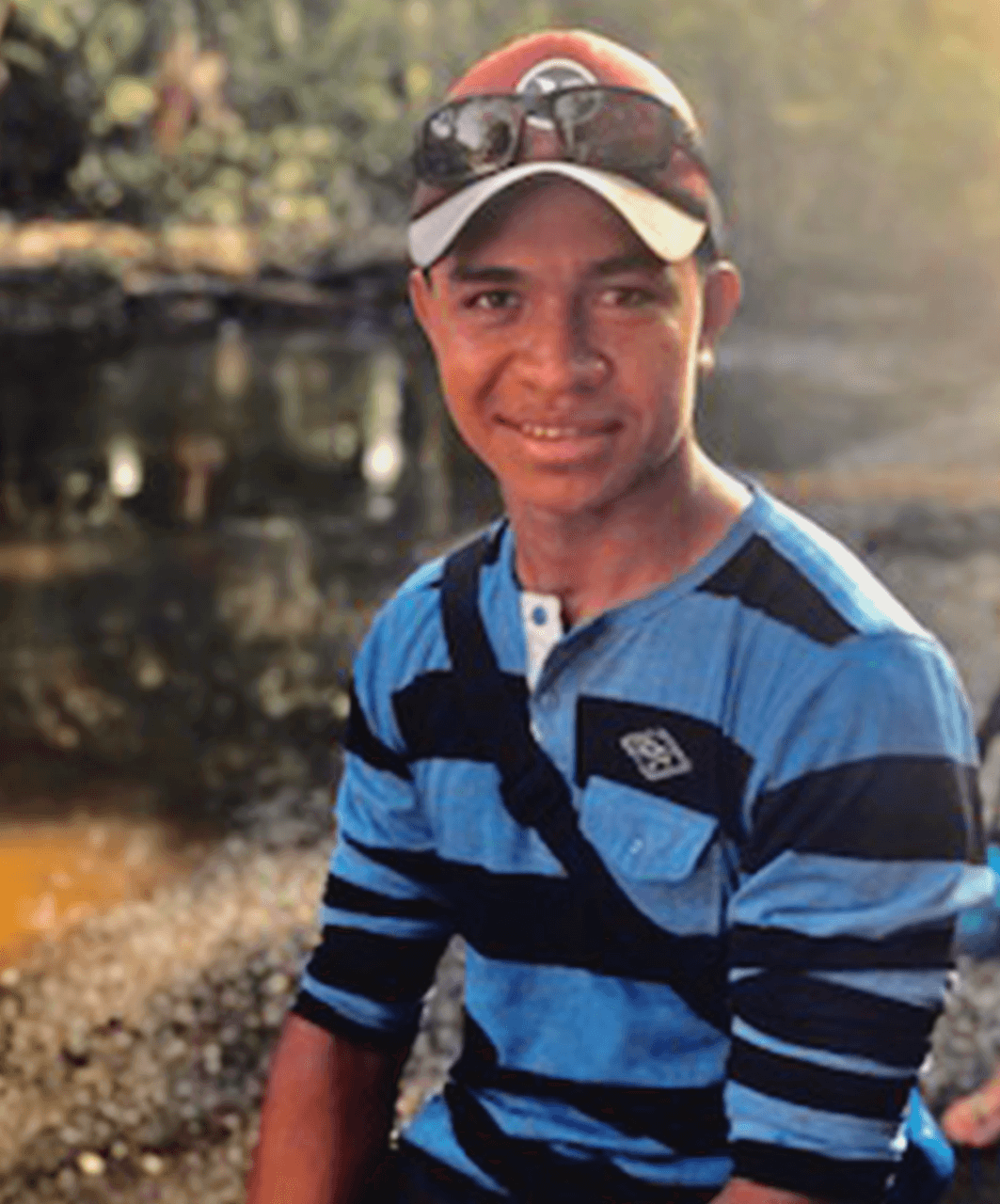 RUBEN
Tank Filling
Our former operations manager and dive master in training is now mostly out in the water captaining for various operators in town, but if you're around our shop in the evenings and hear the humming of the compressor, it is most likely him filling the tanks for the next day.
Panama Dive Center
KAT – PADI OWSI
DISTINCTIVE FEATURES: Stylishly braided hair decorating the edge of her forehead.
DESCRIPTION: A big smile is usually drawn across the always perfectly tanned face. Friendly and patient, with German efficiency.
ABUNDANCE & DISTRIBUTION: A unique specimen that came to Panama Dive Center as an intern to do her AOW and has for now abandoned the grey of her homeland to settle in beautiful Panama.
HABITAT & BEHAVIOR: When not submerged with a scuba tank, she can be found relaxing in a hammock or star fishing on the beach.
REACTION TO DIVERS: Curiously approaches divers with a keen interest to interact and show them round.
LOBITA – PADI OWSI & assistant manager
DISTINCTIVE FEATURES: mermaid-curls and happy face
DESCRIPTION: Easily identified underwater due to her many pink accessories. Wetsuit is still black (for now).
ABUNDANCE & DISTRIBUTION: An original Chilean specimen, she now delights divers both on land at the shop and under water guiding and teaching in the warmer temperatures of Panama, away from the "lobitos de mar" that populate her native waters.
HABITAT & BEHAVIOR: When not taking care of the necessities of our divers, she can be found running or enjoying a good dance session at Oasis.
REACTION TO DIVERS: Delightfully keen to show everyone her newly-found playground in Coiba, she never tires of spreading smiles and good vibes. 
SABRINA – PADI OWSI
DISTINCTIVE FEATURES:An elegant eagle ray tattoo adorns her left arm. DESCRIPTION: This exotic specimen will charm you with her beautiful French accent and contagious laugh.
ABUNDANCE & DISTRIBUTION: Trained mostly in the Philippines and some other interesting Asian influences, Sabrina now delights all creatures above and below water in the Eastern Pacific.
HABITAT & BEHAVIOR: Excited about everything big and small that Coiba has to offer, she's a patient teacher and keen photographer who enjoys every dive as if it was her first and her keen eye for the underwater world result in stunning photos and marvelous dives.
REACTION TO DIVERS: An extremely social specimen, she openly approaches and entertains all divers she encounters, making them giggle sometimes even under water.
Camilo & Sabina
Owners & Manager
Like many people, we fell in love with diving the first time we realized we could breathe under water and that those creatures we'd seen in the movies really did exist. Even though we never imagined we'd take it this far, our life now is all about helping others have that same experience. In Coiba we have found a truly magical place for both, those first awkward moments under water, and unforgettable memories for the more experienced scuba divers.
Camilo is the founder of Panama Dive Center. In 2012, he decided to make a change, leaving behind his "normal" life in Colombia and permanently settling on the shores of the Panamanian Pacific. A hands-on type of guy, Camilo does everything around here administrative work, reception, correspondence, construction and maintenance, equipment repair and a thousand other things. As a Bauer compressor maintenance technician, he pampers, cares for and fixes the center's most important machine.
Also in the water Camilo guides certified divers, teaches courses (with a special focus on technical courses such as Nitrox, Sidmount and Tec). Above all, the most wonderful thing about Camilo is that he infects everyone around him with his love and passion for diving and life, spreading smiles and good vibes throughout the town.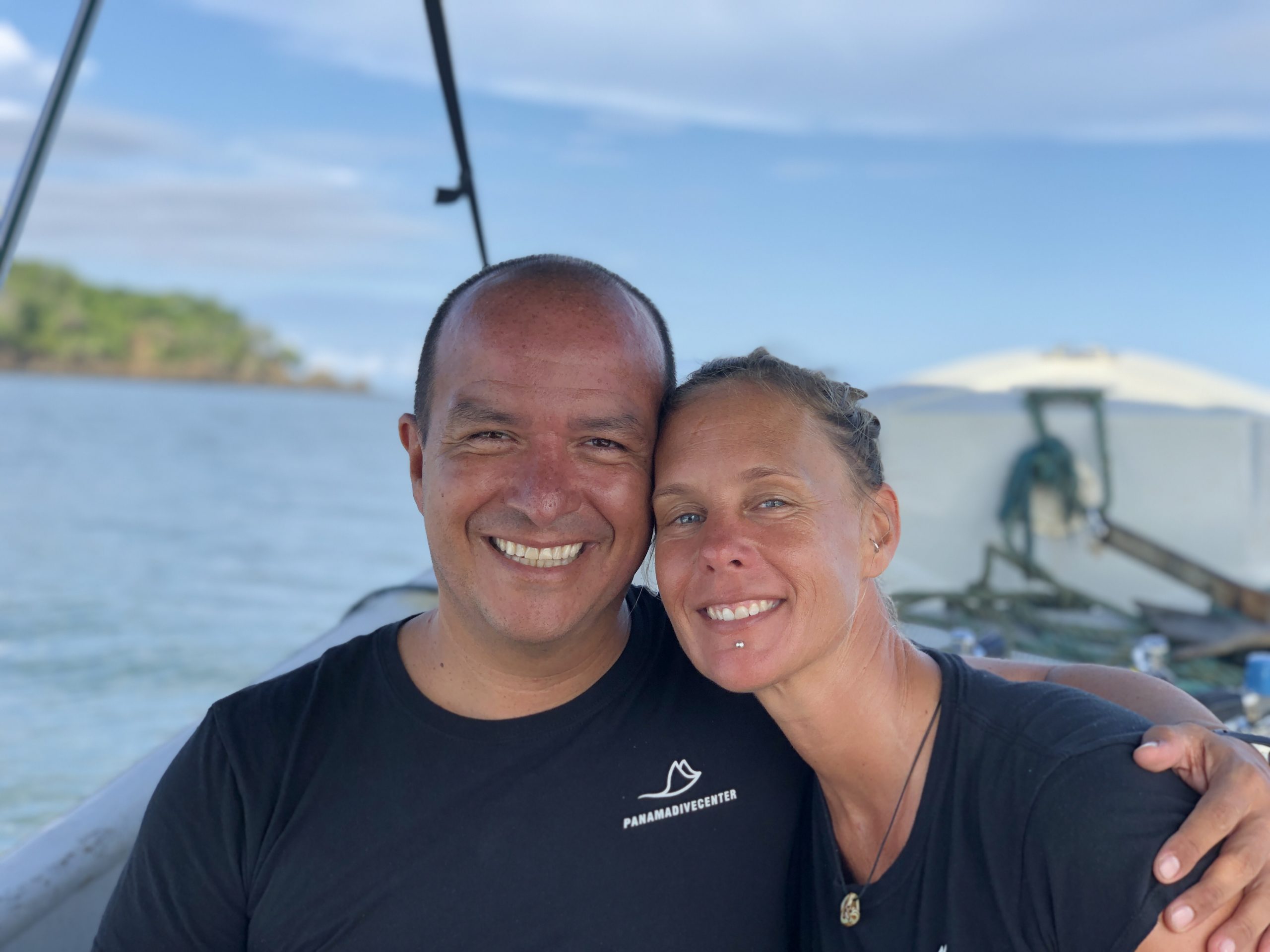 Panama Dive Center
Sabina was one of those permanently infected by his charm and, as the avid diver she already was, decided to put an end to her travels and settle in Santa Catalina in 2014. This German/Spanish globetrotter and adventure-loving diver decided to end her English-teaching days, preferring the ocean as a classroom.
On land, Sabina is the driving force of this dive center. She's the one that makes the magic happen, controls the resources and manages everyone  It is thanks to her that the dive center will always be able to operate and that everything needed for smooth running of the shop is always there. She also coordinates the entire internship program for Dive Masters and is the instructor that certifies the most PADI Professionals in Panama. She is also a Freediving instructor and owner of the Panama Freediving company that is slowly turning into the best option to learn about breathing and holding your breath. 
We are dedicated professionals, ready to do whatever it takes to make your trip to Coiba National Park very special.