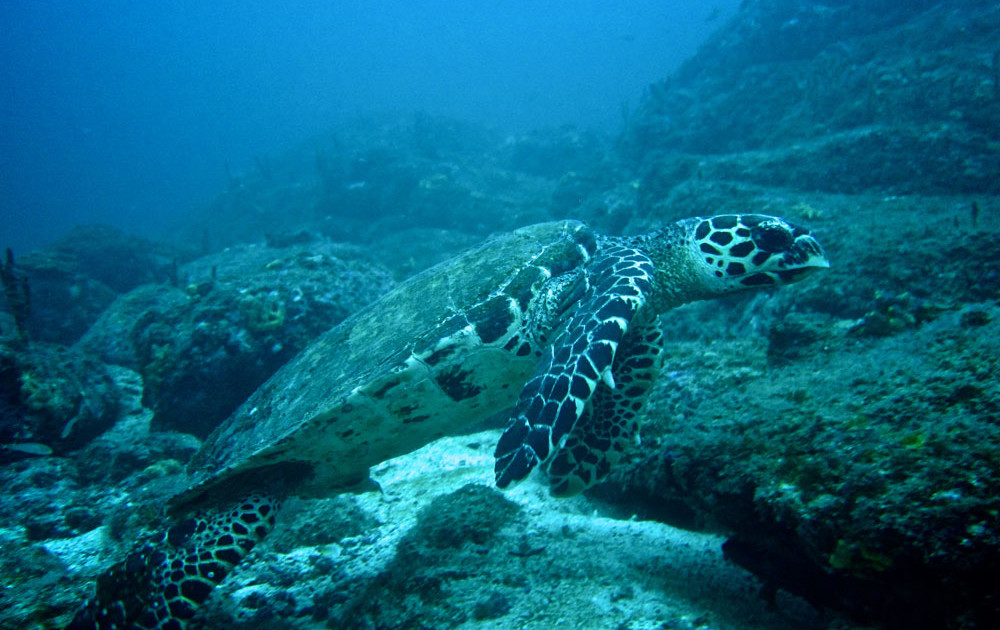 If you are not interested in discovering scuba diving, but would still like to experience the magic of Coiba National Park, come snorkeling! Usually on the same boat as the divers, you will be brought to spots suitable for snorkeling where you can be accompanied by our guide who will make you feel safe and help you spot the wonderful creatures that live in the park. Many of the sites are prefect for free divers, who enjoy the thrill of diving down to the deep with nothing more but the air in their lungs. We run daily trips, departing at 8.30 a.m. and returning to Santa Catalina at about 4.30, depending on weather conditions. A short lunch break will be taken on Isla Coiba, or on one of the other islands.
What You Can See:
Contrary to popular belief, the snorkeling can be just as rewarding in terms of the amounts of life that can be seen as the diving. Among other things there is a possibility to see white-tipped reef sharks, turtles, dolphins, various rays, schools of jacks, blue-fin trevallies, snappers and of course lots of colourful butterflyfish and parrotfish. In season, it is even possible to spot whale sharks (January to April) or a humpback whale (July to September). Gallery
Our Prices:
One day with two – three different snorkeling spots: $80 + entrance fee
All the prices include equipment, a guide, the boat ride, a sandwich, fruit and water.
Entrance Fees to the National Park:
For Foreigners: $20 per day
For Panamanians and residents: $5 per day