Meet Our Team
We are dedicated professionals, ready to do what ever it takes to make your trip with us very special.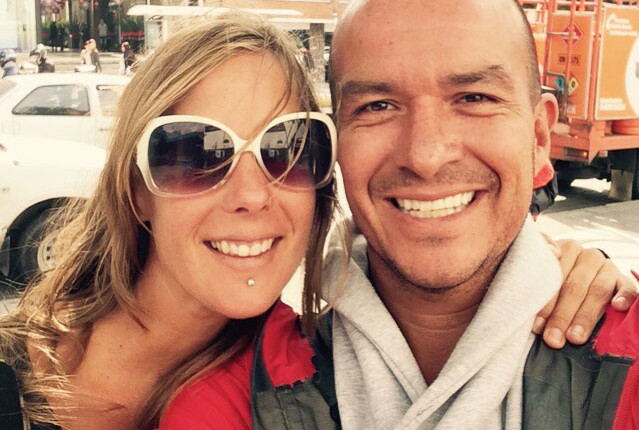 CAMILO AND SABINA
Owners and Managers
As most people, we fell in love with diving the first time we realized we could breathe under water and yes, those creatures we´d seen in the movies really did exist. Even though we didn´t think it possible, our life now is all about helping others have that same experience. In Coiba we have found a truly magical place for both those first awkward moments under water and unforgettable memories for the more experienced.
Sabina Schreck - PADI IDC Staff Instructor
Camilo Consuegra - PADI IDC Staff Instructor
Panama Dive Center SA - 5 Star PADI Dive Resort
Panama Dive Center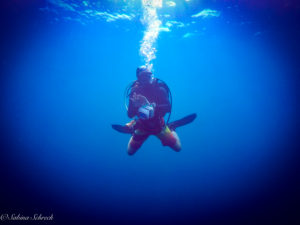 SOFIE
PADI Open Water Scuba instructor
DISTINCTIVE FEATURES: Stunning decorations that cover her entire body.
DESCRIPTION: Rather on the shorter side, but an extremely cheerful and colourful specimen.
ABUNDANCE & DISTRIBUTION: Having migrated from central Europe to Panama, her kind are few and far between in Santa Catalina.
HABITAT & BEHAVIOR: mostly found in the water, way below with scuba tank, or playing in the waves with a surfboard.
REACTION TO DIVERS: usually a bright smile spreads across her face when divers approach her.
Panama Dive Center
Our Office
Coiba is the largest island in Central America, with an area of 503 square kilometres (194 sq mi), off the Pacific coast of the Panamaniam province of Veraguas. It is part of the Montijo District of that province. Coiba separated from continental Panama about 12,000 to 18,000 years ago when sea levels rose. Plants and animals on the new island became isolated from mainland populations and over the millennia most animals have diverged in appearance and behavior from their mainland counterparts. The island is home to many endemic subspecies, including the Coiba Island Howler monkey, the Coiba Agouti and the Coiba Spinetail.
Text from Wikipedia